Schedule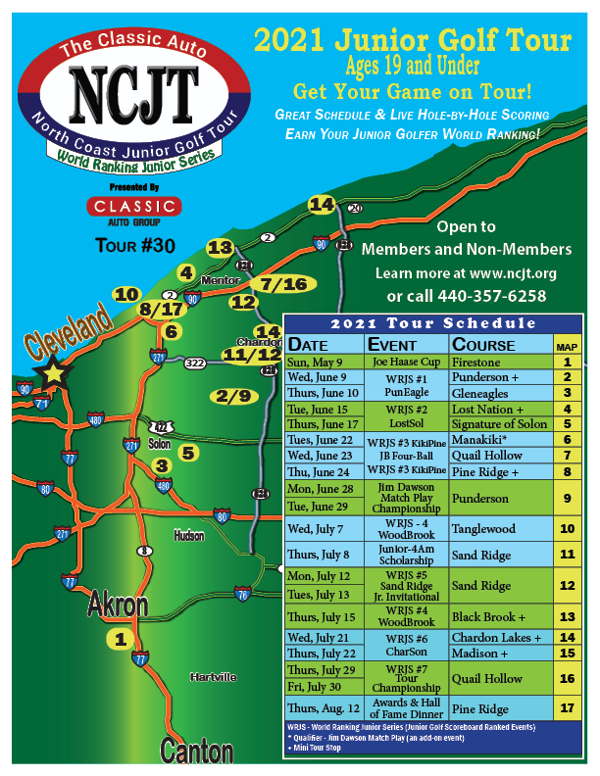 The Full Junior Tour Schedule is shown in the image above. To register for events, please go to the events below. for full event details click on the event or click on the "I" icon (stands for info) on the right side of the event box.
The best way to stay tuned to all junior tour news and offers is to add your email to our mailing list.
In 2021 we will continue the Mini Tour for ages 12 and Under (9 hole tournaments).